I love that this course prepares kids both for college and careers. Having kids in my own house who have different plans for the future, I want courses that focus on giving kids practical skills that will serve them well whether or not they plan to go to college. I know some of my kids will go to college. I know some of them won't. And I know some of them are thinking up every creative way they can earn money in order to avoid college.
This class is a great fit for us because it doesn't fall into the 'everyone must go to college camp', but it also does not preach out against college, as if it is a waste of time for everybody. This may seem like a minor detail to care so much about. But treating decisions like whether or not to go to college with a bit of objectivity told me right away that this would be a course that focused on helping the students (not pushing an agenda).
I received free access to this course and compensation for my time writing an honest opinion of the course.
Mr. D Math College and Career Readiness course focuses on big picture life skills students will need no matter where their personal future takes them.
Three things I love about this college and career readiness course.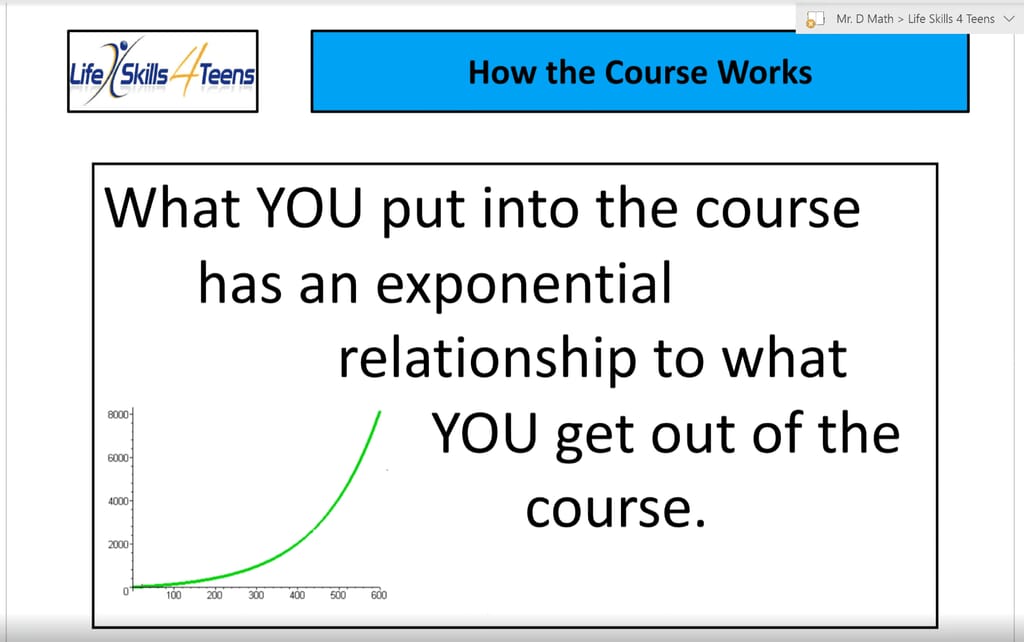 Mr. D
My teen and I both enjoyed the way Mr. D presents topics and information. He communicates clearly, is easy-to-follow, and laces his lectures with interesting stories and questions for the student to keep everyone engaged in learning.
2. The topics
I am very impressed with the thought and organization put into the topics covered in the course. It's a more complete and practical list than I have seen in other life skills type classes. From time management, to the stock market, and live field trips exploring both career options and colleges, plus many more topics, this course is a feast.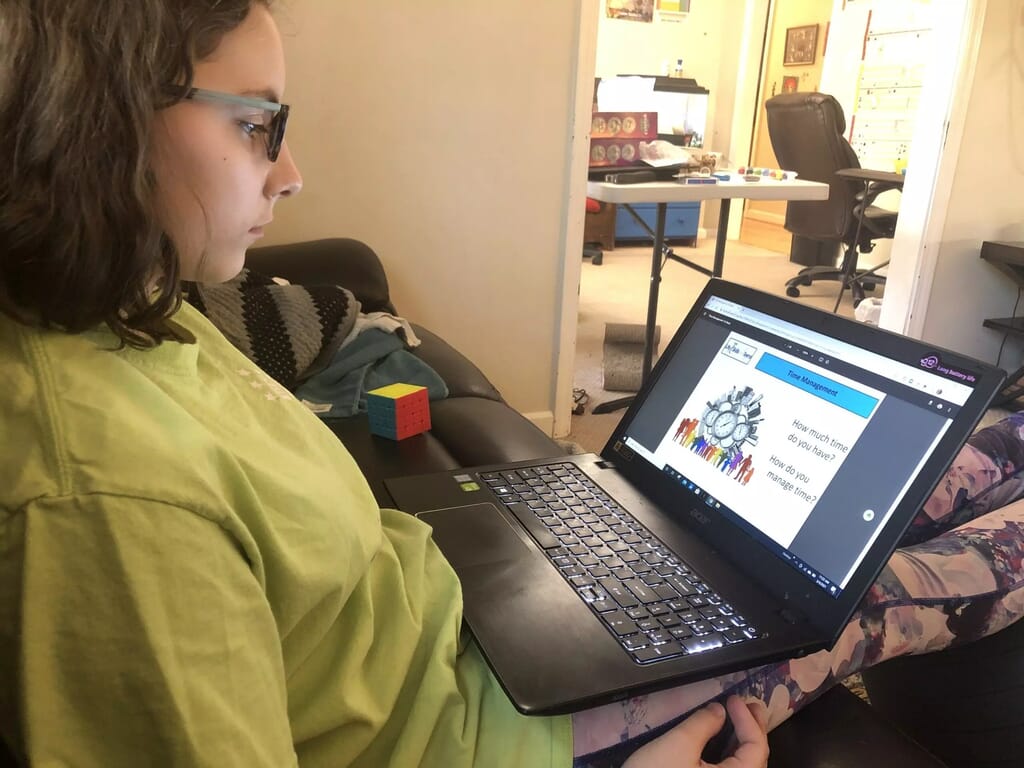 3. The assignments
The assignments in the course have two purposes, to help kids gain practical skills they need, and the guide them in thinking about their future. Below is an example of a creative writing assignment that went along with the goal setting lesson. Completing assignments like this helps students dive deeper into thinking, which is alway a good thing.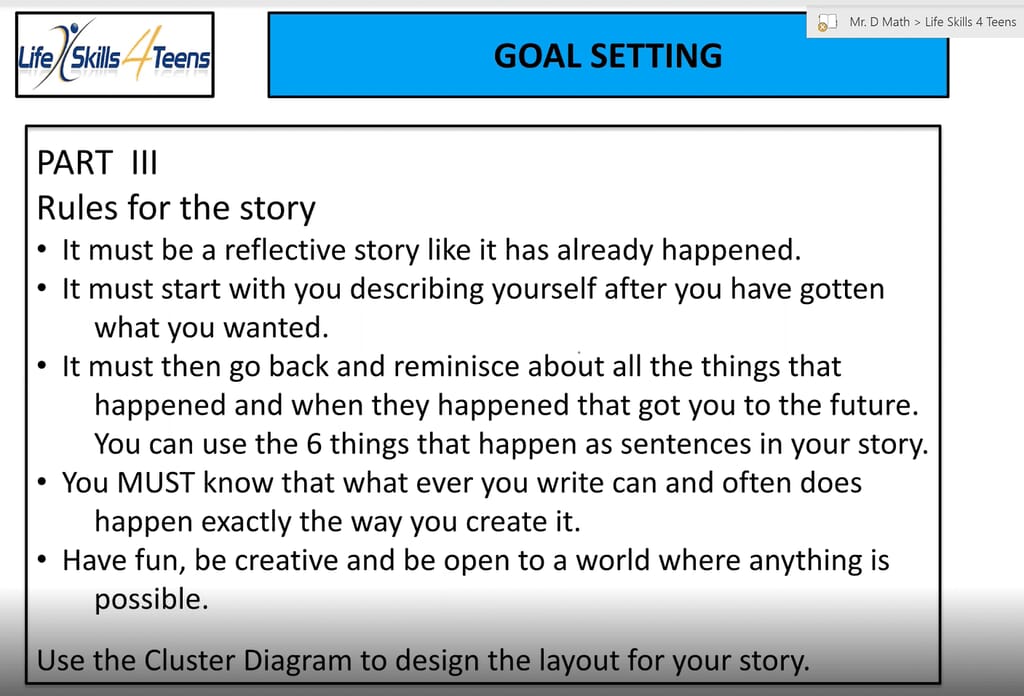 I watched several lessons from this course alongside one of my teenagers. I think this course is so good that even adults will find a goldmine of knowledge, tips, and new skills. I don't just want to assign all my teens to take this course next year, I also want to sit right alongside them, watch with them, and have conversations about what they are learning.
To me, this is what separates the wheat from the chaff when it comes to curriculum and courses for teens. If I wish I had the time to do the course too, then I know it is good. But for this course, I feel many of the lessons are actually worth me carving out time to watch with them. And that is no light compliment, my plate is full to overflowing, and I am very picky about what gets to have space on that plate.
This course will give your child a 1/2 credit on their high school transcript. But it will also give your child so much more. From goal setting, to time management, to learning practical skills like Google calendar, docs, and drive, this class will help your child pursue the future they want. Priceless.