This is a secular publisher so if you are looking for good secular homeschool resources keep reading. Okay, guys, this review is a little complicated because it is for three different products. All the products are books with web content available. Weigl publishers have developed a line of books with connected web content. This content is provided by the publisher, it is not just a list of links to independent websites that could expire any minute!
Here is the list of titles and corresponding age range for each of the titles I will cover in this review.
Glaciers from the series "Earth's Water", for grades 3rd-6th.
A Lion's World, for grades K-2nd.
There Once Was a Cowpoke Who Swallowed an Ant, for k-2nd.
My oldest four used this book for their ratings on the infographic.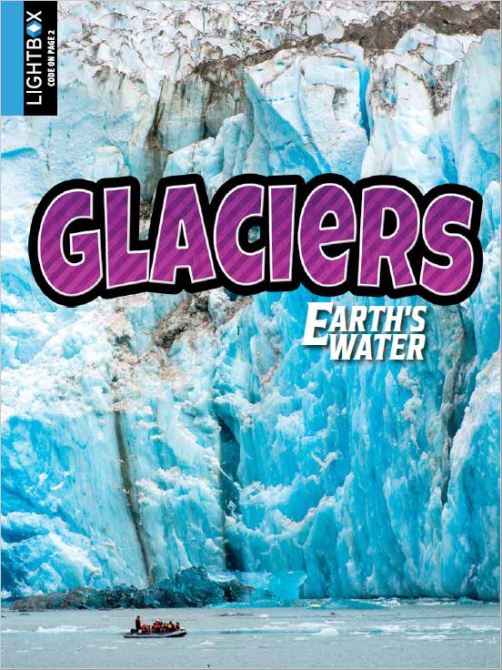 Glaciers is packed with a lot of information and supplements. Once you sign in to the website with your book code you can click on pages of the book. Some pages have video clips on them. The video clips were all taken from high-quality documentaries, were educational, and a good length (around 5-10 minutes). There is a button where you can have the text read, however, this is done with a synthesized computer voice and is not pleasant to listen to, so we just read the text aloud together. We plugged the laptop into the TV, so we were viewing the videos on the big screen. There are various buttons you can click for additional resources. There are worksheets you can print-out, a quiz which you can print, or just take online, and a link to a page of curated links to go with the lesson. This page of links has a lot of hands-on activities and they are pulling from high-quality sites, and I did not find any dead links.
This is one of the best resources I have seen for secular science unit studies. You can easily use this with several students together, or use it as an independent study with an older student. (By older I just mean old enough that they know how to work independently and can read the text themselves.)
The one technical issue we had with the book was the audio kept wanting to play when we did not want it to play. Sometimes when we turned to a new page it would start playing without us hitting the play button. On a few pages when we started the video, the audio also started playing, making quite a racket. We worked around it by muting the audio playback.
My Youngest two used the following two books to choose their rating. (This is the first time my youngest gave out 5 stars, being highly visual he really loved these books.)
A Lion's World is a simple non-fiction picture book. The book has a sentence on each page, giving a basic fact about Lions. When you connect to the website media for this book the background pictures turn into short video clips. This is pretty cool and is done with real Lions, no cartoons. (YAY!) These look to be aimed at early readers and could be used as reading material for beginning readers. There is also an option for the book to be read-aloud.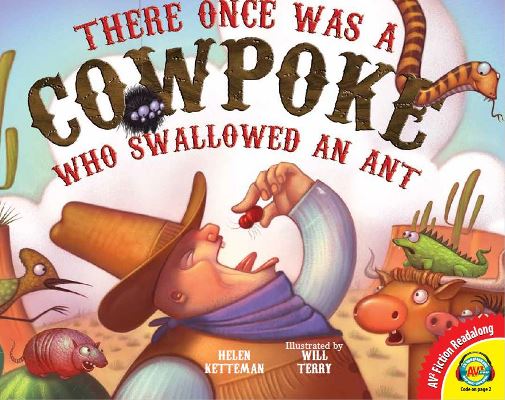 There Once Was a Cowpoke Who Swallowed an Ant is a funny story retold in the spirit of The Old Lady Who Swallowed a Fly. Very well written and entertaining, this is part of their fiction series. The stories connected web content reads the story aloud, the reading is well done by a real person, and also has some added sound effects.
The books for this younger group do not have extra resources.
The web content is accessed by entering a code into the website, the code is found in the book. Then there is a prompt to enter a word from a specific page on the book. I do wish it was a little simpler to access the books, especially for the young students, who would probably not be able to get signed in to the web version of the book without assistance from mom.
For more reviews of these books, you can check out the Homeschool Review Crew Blog.