(This review project is targeted for grades 5 -12+ and is a secular product.)
The Critical Thinking Co.™ has put together a forensic mystery to solve, complete with lessons about various forensic topics. Our family worked on solving the mystery Something Fishy at Lake Iwannafisha.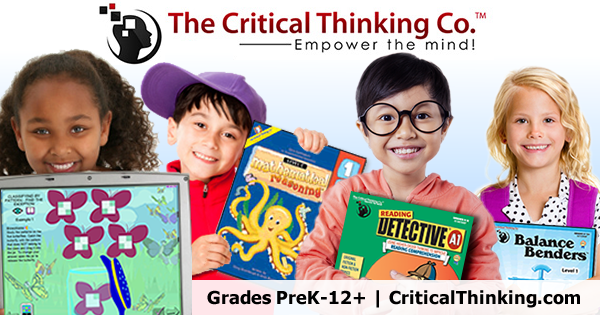 The forensic lessons are made to be used before students attempt to solve the mystery, this will give them the basic background knowledge to think about what evidence to look for while solving the case. These lessons could be done in one long session, but I would suggest breaking them out over a week. To solve this mystery I let my kids decide if they wanted to team up or work on their own. The teacher acts as the cheif of police, handing out information about the case. The students start with some basic information and then have to start asking for any additional information based on the clues.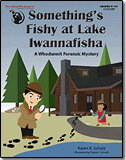 My kids were really excited to dig into this project.
Should I mention there are a lot of papers involved? There is a ton of information for the case and whenever we worked on it my living room was taken over with papers spread all over the place as the kids tried to figure out what they did and did not know about the case.
I was using an ebook version of this product, although you can also get a hard copy, you will still have to make a lot of copies of things for the student. This is not a workbook they can work through. Solving the case is fairly unguided, except that they added a lot of optional worksheets and charts where kids can collect and make sense of all the data they are receiving.
I printed a copy of the forensic lab reports section, and then as they asked for things made a photocopy to give them to keep in their case file.
As they kept going (over a series of days) they started to lose interest in the case. The case was complicated and there was more than one crime and also more than one criminal. Also, the case had loose ends where the kids wanted evidence they could not get. This was done on purpose to mimic the real world of forensics as professionals rarely have all the information they would like. However, this made getting to the solution sort of vague. They weren't sure exactly what they needed to know in order to solve the case, or how much proof to accuse someone. I printed out a final case findings report for them and encourage them to fill out as much as they could.
This is a complex product. It will be demanding of your time while you are using it, it is not something you can just hand your kids and have them work through. You will have to be there to hand-out evidence as they ask for it, or tell them you cannot obtain the information they are wanting.
It is a good product but I feel it would be more appropriate as a culmination of a Unit Study on forensics where perhaps the child has gotten in some practice solving easier, more straightforward cases. Then this could be presented as a final challenge. I would say a lot of 5th graders I know would not be ready for this book, it was difficult a challenge even for my high school Sophmore.
If you have a middle schooler who is interested in the topic and already knows some basics, this resource could be a great fit. Working it around our normal school subjects we completed it in four weeks, working a few times a week, usually for about an hour.
The Homeschool Review Crew used and reviewed several other products from The Critical Thinking Co.™