The aim of homeschooling is to provide your kids with an excellent education and get them ready to go out into the world with the skills they need to succeed. And that, of course, is serious business. However, as with most serious things, success will elude you if you don't figure out how to add a little fun to the process. This won't just make the days more enjoyable; it'll also help to improve productivity and make your child more eager to learn. If everything's serious all the time, it won't be long before everyone is bored and wants to quit, including you.
Of course not every moment will be fun, because study takes effort and discipline. But making sure you create a balance by including fun keeps your daily routine of learning from becoming a drudgery that everyone is trying to escape.
Start the Day with an Activity Everyone Loves
Start the day with something everyone loves to do. If you start with the hardest things, no one is going to want to get started. It's unlikely that they're going to be super motivated and happy to be there. As such, it's a good idea to spend some time in the morning to raise spirits and get everyone excited for the day ahead. There are multiple ways that you can do this. For example, you could play music and have a dance party, or you could all make a big breakfast together. Head to the park, or curl up on the couch for story time.
Take Regular Breaks
There's an upper limit to how long people can focus before their brain begins to shut down. If you want to keep things light and positive, then be sure to build in plenty of breaks throughout the day. One of the main advantages of homeschooling is that you're able to do things the way you that works best for your child.
Did you know the average attention span of an 8-year-old is only 16-24 minutes? Sometimes when we struggle to get our kids to do the work we want, it is simply because we have been asking them to do too much concentrated work without a break. Switching from reading to math does not reset the time on their ability to focus. You only reset this when the child gets up, moves around, has some water and maybe a snack. Then you can get the next 18 minutes of concentration.
A little breather and a chance for your kids to head into the yard to run around will do them a world of good. Taking frequent breaks is one way you can work with the brain, instead of against it.
Play Games
There'll be some days when it feels like your kids just aren't that motivated and when happiness and fun are in short supply. At these moments, it's time to bust out the games.
Playing a game for thirty minutes will wake up their minds and put them in a good mood which is the perfect breeding ground for learning. You could play pictionary online or play a quick card or board game. It doesn't really matter what game you decide to play, so long as everyone's having a good time.
Don't be afraid to put away the math text and pull out a game that makes kids count, add, subtract, or count change. Do you know my 15-year-old daughter was recently at a birthday party of peers and she was the only child present who could count change while playing Monopoly? That's not because she is a math whizz or spent more time in her math texts than the other kids, it's because she has played more games.
Games are an essential part of education, even though we don't always realize all the learning and skills kids are working on when they play.
Take It Outside
If you went to a school, then you know how frustrating it can be to be stuck inside when the sun is shining. This can make you wish the school day is over. If you're at home and it's a beautiful day, then take things outside. There's something special about learning while you're sitting under a tree on a spring day. Alternatively, you can take things even further afield and visit a museum or other institutional center. These are both excellent options for fun! As we said earlier, you're only bound by the rules that you set yourself.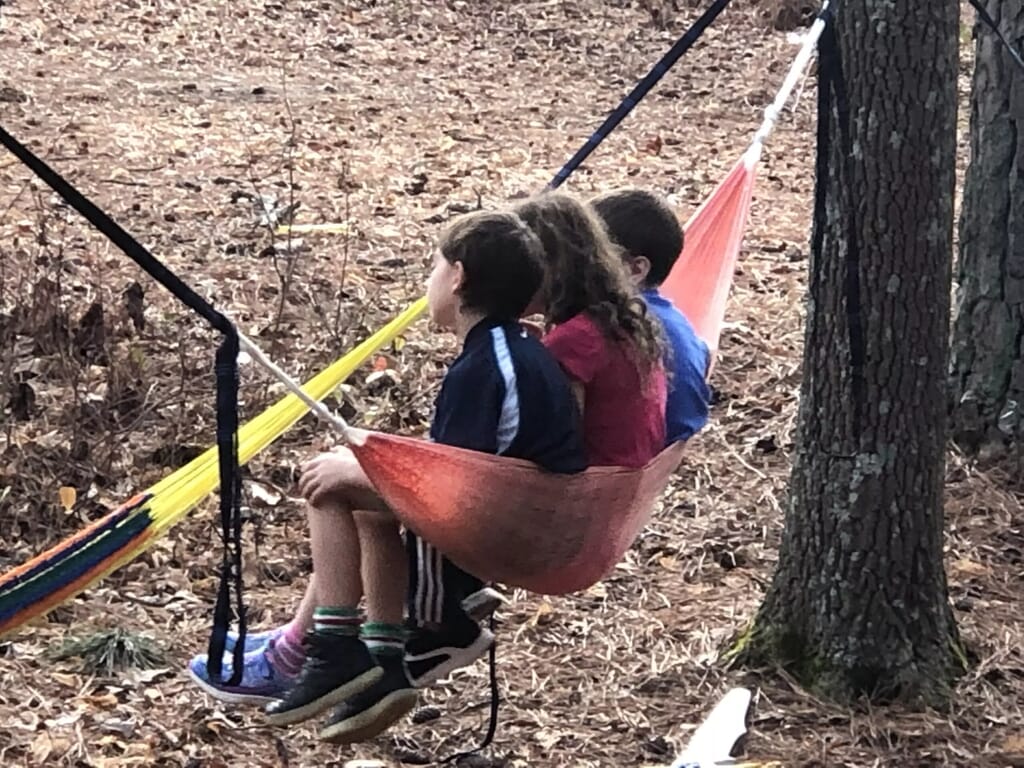 Homeschooling isn't all all fun and games. But fun and games are an important part of every successful homeschool.