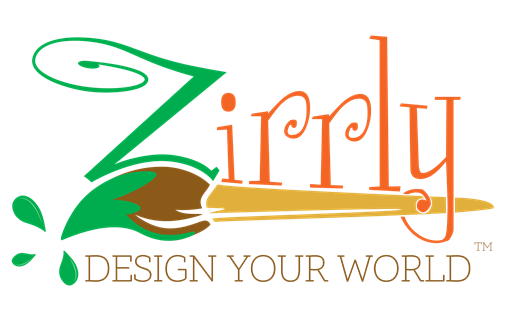 If you love plastic melty beads, you may love them even more when instead of applying heat, all you need is water! That's right, Zirrly is selling Super Beads, which you just spray with water, allow to dry and remove from the template. I have a house full of kids that have pretty much been obsessed with the plastic beads that you iron for the last 10 years (yes, that is longer than some of their lifetimes, but still quite accurate.) We are reviewing the Mega Pack, for reviews of other kits check out the Homeschool Review Crew Blog.
I have no idea why plastic beads are so awesome, but they clearly are. At any given time, we will have a bin or bucket, full of the plastic creations my kids make with beads. Needless to say, we were excited to try this new revolutionary plastic bead product.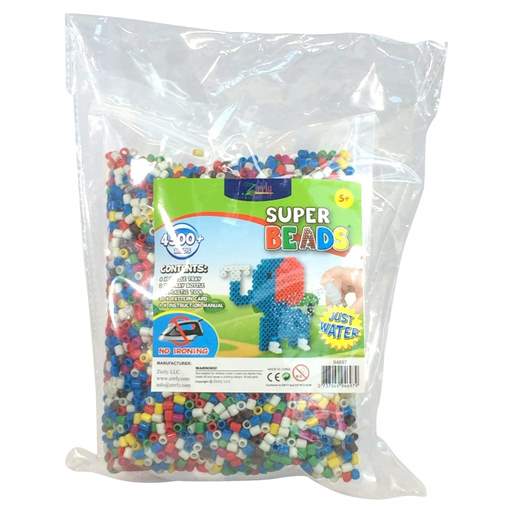 These beads have an upside and a downside, and I am not talking figuratively. Can you see the line in the image below? That is the top.
To end up with a successful project your child will need to make sure each bead they place in right-side-up. A great exercise in attention to detail? The beads only stick on one side. Here is a video showing what happens if you don't keep all your beads right-side-up.
But despite these strict requirements, my kids dived in. Here is an original creation (not pattern based) by my oldest (14).
Here is are some projects made with patterns included in the Super Beads kit.
We tried using one of the many templates we have for the "other" kind of plastic beads, to see if Super Beads are compatible with the other templates. This looked like it would work, the beads seem like they are the same size. However, not all of them stuck together on the other template, which was a circle design. I think this is due to a microscopic difference in spacing between the beads. These beads need to be really close to each other so the water will allow them to glue together on the top.
Some of my kids are not sold on these beads. They don't link having to make sure they are upright, and they are used to ironing their creations on both sides to make them sturdier.
These bead creations can be repaired if they do break, which is a plus. You just place your design back on the template, spray with water and wait to dry. Drying time is an hour, so you need some patience before running off with your design to play.
The four templates that came with our kit are designed to lock together, so you have a larger template for a big design. I thought this was a great feature, as my kids can literally spend hours on plastic beads, so they love large templates. Unfortunately, two of the templates arrived with a hole in them, which ended up being in the center if we interlocked them, so we could not try out a big design. It looks like a manufacturing defect, see close up below.
Although being able to spray beads together with water seems like a huge safety advantage over using a hot iron, I don't think I can convince my kids to make the permanent switch. They are born and bred iron beaders and are not interested in conversion.
I would recommend if you have younger kids who have not yet been exposed to or become obsessed with iron beads, that you just get them these water beads. It is much easier for mom, believe me, I have spent hours of my life ironing beads for kids who were too young to safely handle a hot iron. With these beads, you can keep those hours for activities that are more enjoyable than ironing!