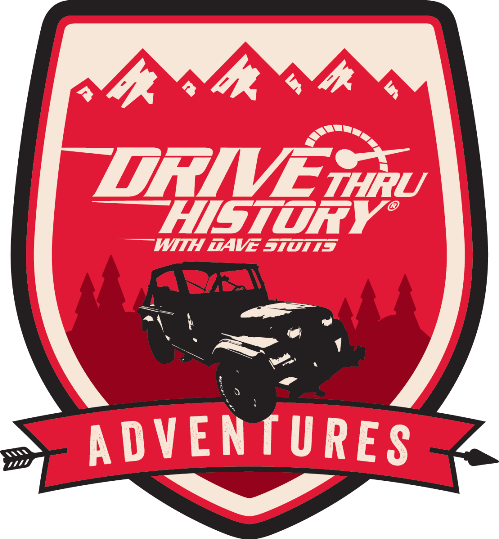 Drive Thru History Adventures is a membership website. Membership gives you access to stream the Drive Thru History videos. In addition to the video's, there are study questions and answer guides, further reading suggestions from original historical sources, and art relevant to the lesson. You also get access to Adventures TV which can be downloaded as an app onto tablets and phones. The history covered includes Bible, Ancient, and American. For this review we focused on Ancient History, you can find reviews for the other areas on the Homeschool Review Crew post. We were able to go through the video and accompanying lessons for 6 of the 12 Ancient History lessons during the review period. The lessons we covered focus a lot on the Roman Empire period of history. Looking ahead, the course will cover the fall of the Roman Empire and Constantine (around 300 A.D.)
History is a subject I love to study as a family. This curriculum is great if you are looking for something suitable for a large age range of kids. One of the advantages of studying together is the opportunity to practice conversation and discussion skills. We watched the video's as a family at the beginning of our school day. After the video I asked each child, starting with the youngest, to tell me one new thing they learned in the video. They all learned new things with each video, which is not surprising, given the detail that Dave Stotts goes into.
After this brief exercise, I sent my two littlest boys, age 7 and 8 outside to play. We watched a whole lesson at a time, which for the Ancient History series is a 45-minute video, so they were ready to go get the wiggles out after that long concentration. The rest of us stayed in and went through the study guide questions. Some days I printed them and the kids had to write their answers down in complete sentences, other days we just discussed them. Even when they were writing on their own, I stayed with them and had the answer key pulled up, so we could discuss any answers they were unsure of before they wrote them down. After all, history is not a guessing game, and the act of writing down will only help them learn if they are writing intelligent correct answers. We then looked at the art, taking our time. For the reading sources, one was a selection from Julius Caesar, and we all took on parts and read-aloud through the selection. Next thing I knew the kids were begging to put on a family production of a Shakespeare play! For most of the other readings, I read aloud to the kids. Some of the selections were too long for us, given how difficult it can be to understand original sources, so I just read a smaller portion. After reading we would discuss the meaning of the passage, and also any vocabulary the kids had heard and did not know. The kids I did this with are ages 10, 12, 13, and 14. If you have an older high school student they may be able to read the original sources on their own, depending on how much experience they have reading from original sources.
This process took around two hours on most days. Yes, that is a lot of history, but it is just my own preference to dive deeply into subjects, and we would not do as many other subjects on these days. You can easily split one lesson up into a week-long study of history. If you want 5 days, the video can be split into three days (there is a fade-out every 15 minutes or so where you could stop) You could then do the study guide on day four and the art on day 5, adding an original source reading if your kids are old enough.
With such rich resources available it would be easy to assign an older high school student an essay if you want to add a stronger written component. Between the video, original source readings, and the dig deeper section, they will have all the sources they need at their fingertips.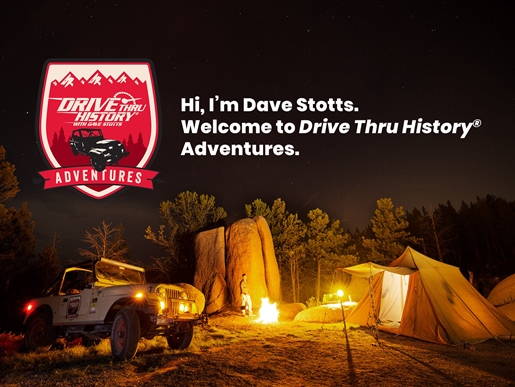 If there was a dream documentary, I would say this is it. There is no over-dramatization which is so prevalent in documentaries these days. However, there is entertainment, as Dave knows how to keep you laughing, which actually keeps everyone paying attention. As mom, I give this product a resounding five stars and will continue to use it for our history.
Another reason I love Drive Thru History is that Dave does a good job of sticking to the history. Many history curriculums are full of opinion, so full it is hard to get past opinion to the actual facts and stories of history. This program is Christian, in that Christ and the Bible will be talked about. However, I do not consider it theological, which to me is a plus. This means all Christians should find the curriculum acceptable. One thing to know for younger children is that Dave does not sugar-coat history, this means he covers violent topics, cruel people, and in the ancient courses there are of course shots of statues which are sometimes naked. None of this bothered me, but I just want to throw it out there so no-one is surprised.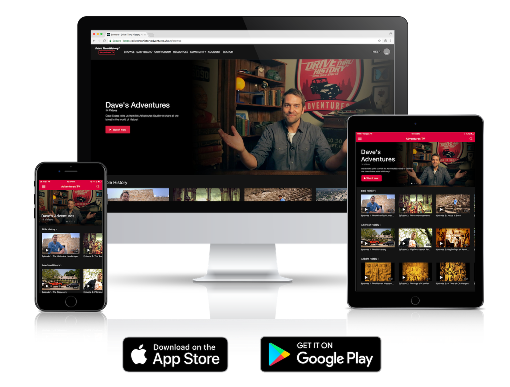 Before I close I just want to give you a little more of an idea about the Adventures TV portion of the membership. This is an app that can be downloaded on a variety of devices, both iPad and Android (I tested the app on both platforms and everything ran smoothly). You can access the videos from the membership website through this app. You will see rows for the different areas of history (Bible, Ancient, and American) and additional rows for shorter videos. One area is called side roads and covers topics like holiday history, ancient coins, and the history of cheese (this is just a sampling, there are more topics covered.) I love that I would get an email in my inbox on the holidays with a direct link to the video covering the holiday's history, so easy for mom! There are videos in a section called Dig Deeper, these are especially geared toward older kids, and you will also see a Dig Deeper section at the end of the curriculum pages where there may be links to articles or blog posts with more information on the topic covered. Every week Dave does a little video (10 minutes) update, he talks about various topics and also covers questions that members send in. There is also a Behind the Scenes section of videos. Yet another perk of the membership is the members' facebook group where you can ask questions and share ideas with other members, Dave Stotts is active on this group.
Check out more review by the Homeschool Review Crew.