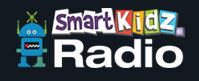 Smart Kidz Radio
is a new free product being offered by Smart Kidz Media.
Smart Kidz radio is for young children and is focused on providing educational entertainment that is designed for kids. You can access their free live stream radio anytime and tune in to see if it is a good fit for your family.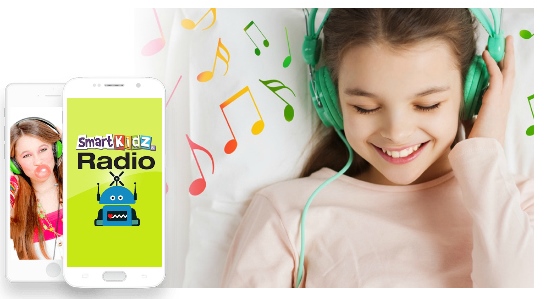 They plan on having apps to make listening from any device easy. While I was on the review I did try to play from the website on my iPhone 8, but the player does not work from that device.
So we listened from a desktop computer. I have three kids in the age range for this product.
The songs are more musically varied and of a higher quality than many children's songs that I have listened to in the past.
However, they did not really capture the attention of my kids.
I am not sure, but this may be the attempt of every song to teach a lesson. I am not against learning through song, I think it is a great way to learn. But I think sometimes kids just want to enjoy a song, which they don't feel like they can do if it is obvious they are supposed to be learning a lesson.
I signed on for the review because I was interested in the fairy tale story offerings that will be available in the on-demand paid section of the radio program. My kids love listening to fairy tales. I listened to samples of those stories and they were high-quality retelling that was narrated well. I am still looking forward to trying out those fairy tales when the on-demand becomes available and they have the apps finished and my kids can easily pull it up on the tablet to listen to a story at bedtime.
(No, I don't read to my kids at bedtime, I am too tired by then! I read to them earlier in the day and let them listen to someone else read, or let them read a book themselves, at bedtime.)
In addition to fairy tales, the on-demand section will allow you to download several other types of stories and songs on demand.
I think younger kids younger than mine, perhaps in the 3-6 age range may enjoy the live stream more than mine did. You can check out more School House Review Crews to see what other kids and moms thought of the program.