This product is for Christian homeschoolers ages 10+.

We reviewed a video lecture series by
Northwest Treasures
.
Dinosaurs and the Bible
is a six-part series exploring dinosaurs from a biblical perspective. We also watched
Taking the Mystery Out of Geology
, a twenty-minute video.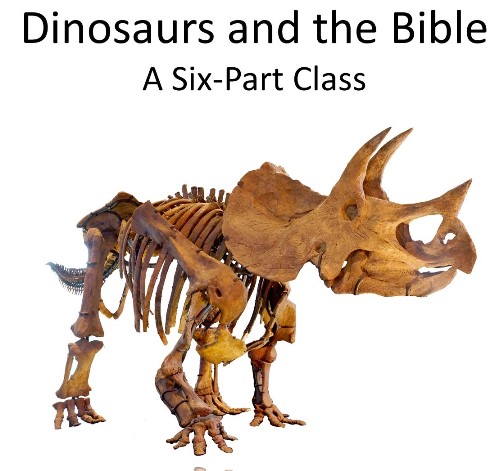 The videos are created by Patrick Nurre, a professional geologist who's love for rocks is contagious. (I have heard him speak at a homeschooling conference in the past.) The videos are a simple slide style with voice-over.
There are several things I love about the way Mr. Nurre presents geology.
1. He breaks apart the different fields that contribute to geology, including history, science, and philosophy.
2. He then covers these areas as he presents concepts, breaking down whether each piece of geology is based on science, history, or philosophy.
3. He presents in a clear, methodical, and easy-to-understand manner.
We watched the Dinosaur and the Bible with my kid's ages 10 & up, although my 7 and 8 year-olds chose to sit in, most of it was above their heads. My 10-year-old said after the 4th video that she didn't understand it. I think the videos have a fairly rapid progression and you do need a fairly large base of scientific knowledge to be able to follow along. I would recommend the video's for Middle-school and up unless you are using them with additional materials (Dinosaurs & Dragons) that will help the younger ones understand the concepts presented. Northwest Treasures has many more resources about dinosaurs including kits and books.
My high school Sophmore wanted to give these videos 6 stars, even though 5 is our highest rating. He has never said this about a review product before. Geology for high schoolers is one of those subjects that can be hard to find, but Northwest Treasures had a complete high school curriculum.
In addition to the video, there is a link to a PDF file you can print for each lesson. The PDF is a list of review questions which can be used either as a written assignment or for discussion questions. There is also a quiz available at the end if you want to test retention. Answer keys are also provided.
The videos are available on Vimeo. We pulled them up on the laptop and plugged the laptop into the TV with an HDMI cable to watch. I did try installing a Vimeo app on our TV, but could not get it to work.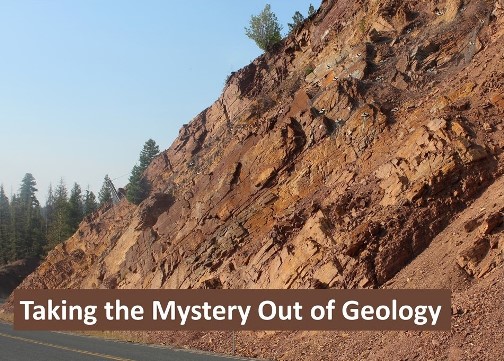 The other video, Taking the Mystery out of Geology is a good place to start with Northwest Treasures products. Watching the video will give you a good overview of methods and teaching style. We did watch it as a family, and I would recommend that if you have any teens you have them watch it with you, my teens enjoyed it.
You can check out other reviews, including reviews for another video course, Geology and Apologetics, at the Schoolhouse Review Crew blog.
I have been using Northwest Treasures products for years and keep going back to buy more. It is a great company with high-quality materials and you are sure to find something there to fit your needs, whether it is videos, books, complete curriculum kits, or field trips.